AUGMENTED ENERGY
Oktober 2017 | Digitization and innovation are an everyday topic in high-voltage grid management. The energy infrastructure is changing, and work processes must be more efficient and safer. Augmented Energy is a professional on-site data management tool that uses augmented reality (AR) functionality to give all employees maximum insight into data in and around a high-voltage station.

Main challanges the application adresses:

Security manager must keep an eye on many colleagues at once. This application automates this process working with safety zones. This is a custom volume that raises an alarm the tablet walks outside of these volumes. Capsules in overview mode are employees with smart watches. And the security manager will know when they are outside of the safety volumes.
Operational signals can also be sent back to the database if desired. In operation mode the user can tab on object to (de)activate them. This way the operator can operate from anywhere.
Site building plans are lost not up to date. By doing this digitally it can be retrieved via the application. This way you can request maintenance data on the spot and communicate details while in the field.
During construction it is also important to be able to look underground. AR offers the functionality to accurately display underground information to the user.
My contribution to this project was the development of the application concept design based on functionality requirements extracted from the
Operations manager Energy Maarten-Jan van Blijswijk
at
Soltegro
. Afterwards I developed the
Unity application
under supervision of
Tech lead Alexander van der Kolk
. The models are converted from BIM files of existing stations.
Vuforia AR Software
is used as augmented reality platform.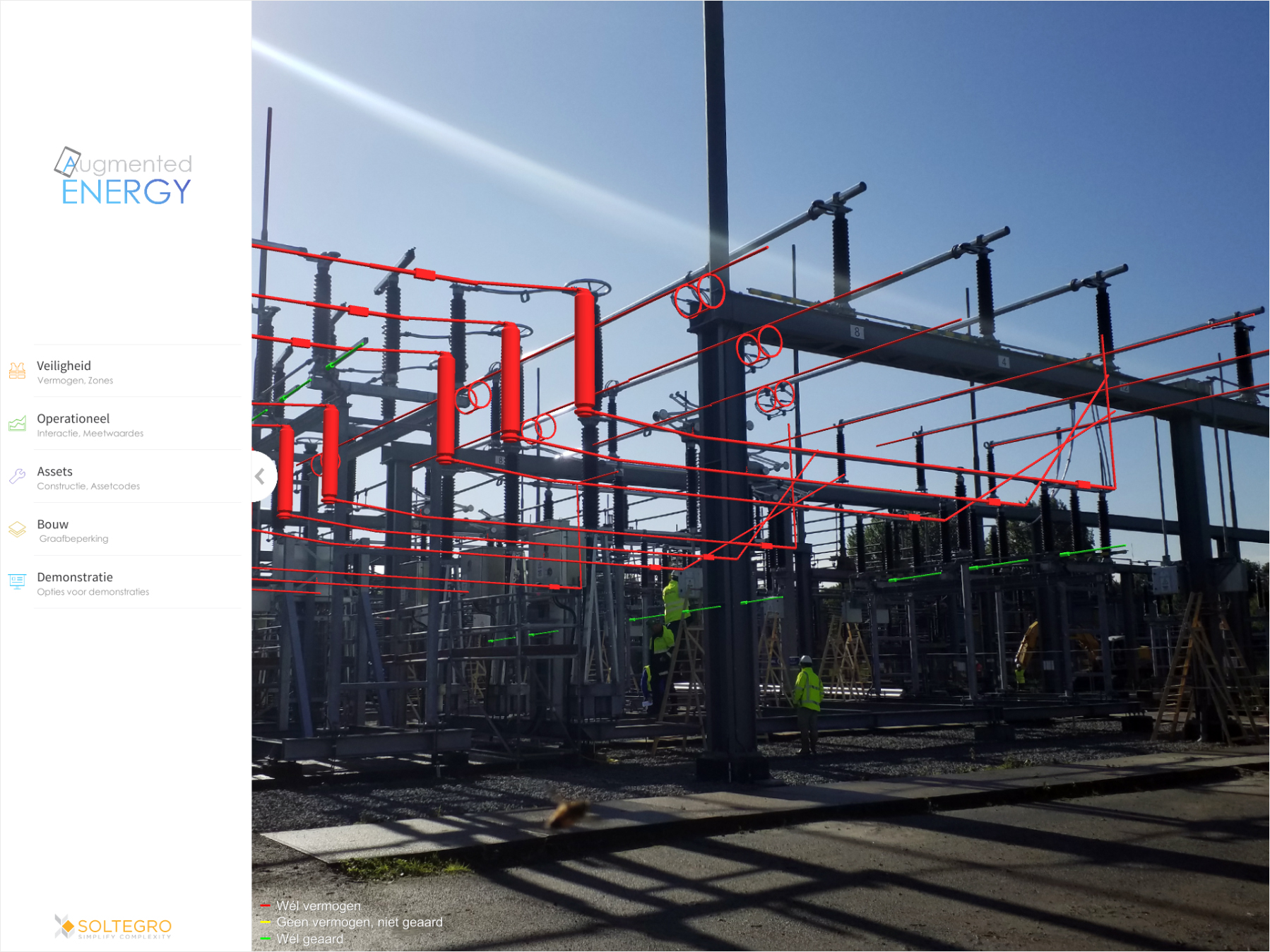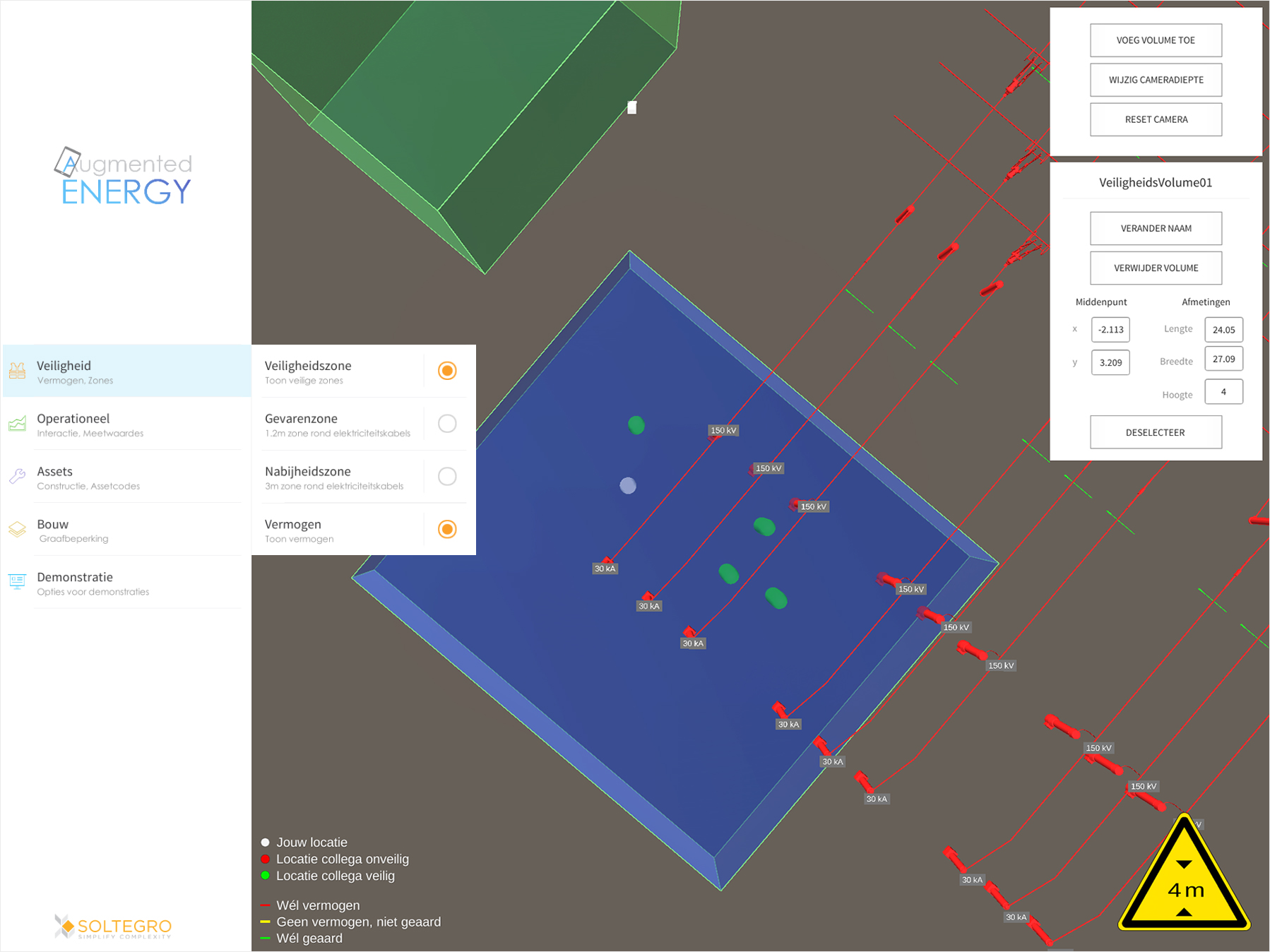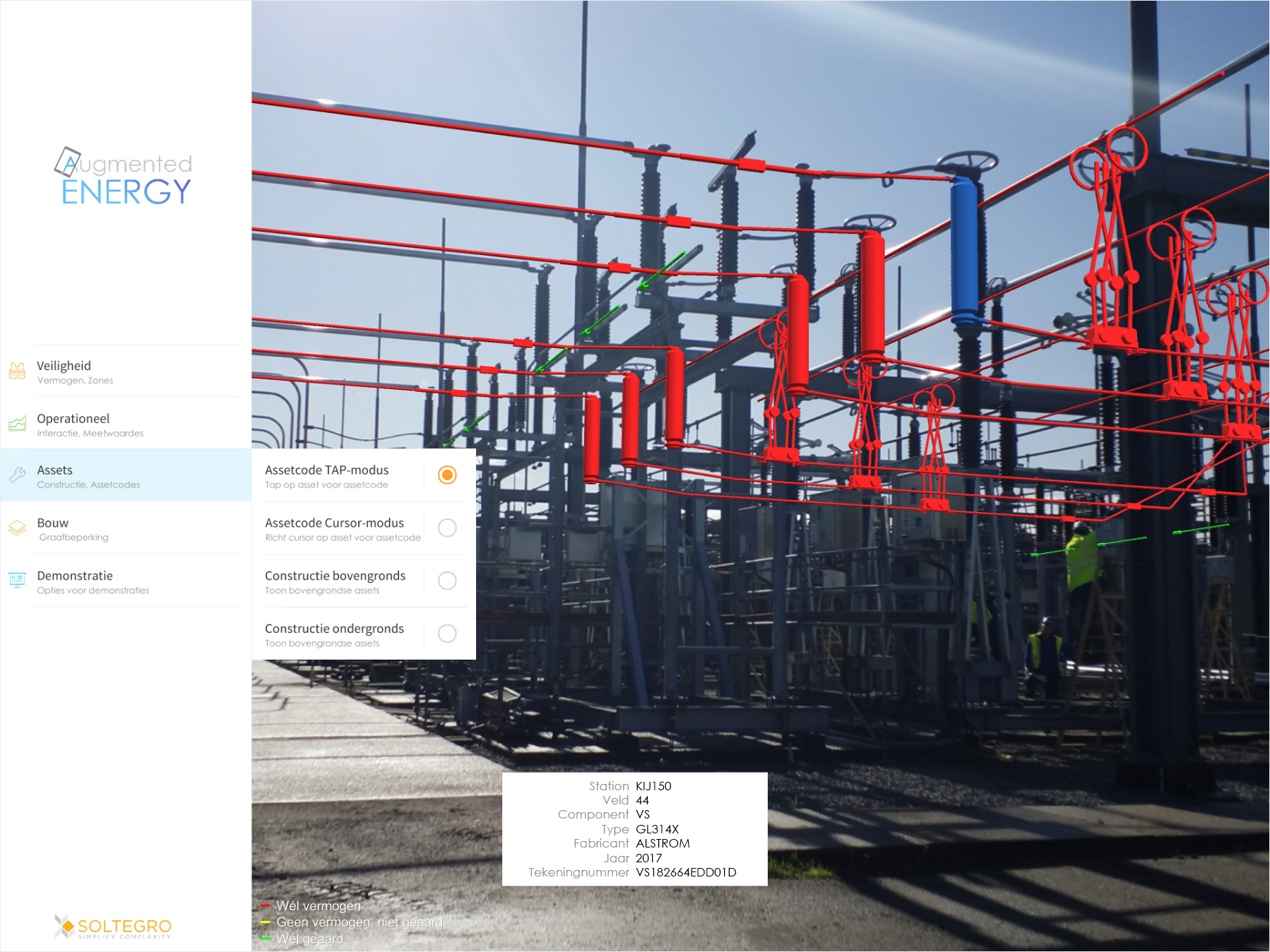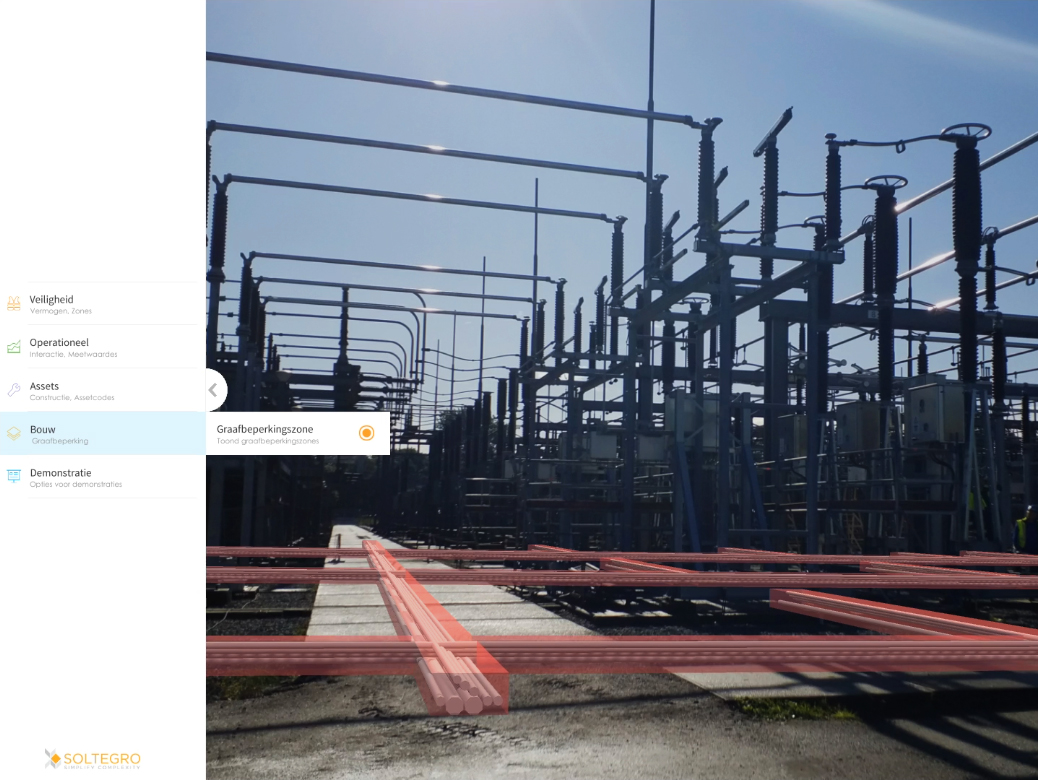 Trailer Below the trailer.