Divergent Diamond Interchange
Oktober 2018 | For the RijnlandRoute route, Soltegro developed a virtual verification tool, which is used to test a specific road situation that is not yet occurring in the Netherlands: Diverging Diamond Interchange (DDI). The DDI is a smart road solution that considerably reduces traffic disruption around highways. The client uses the verification tool to investigate human driving behavior during different traffic scenarios at different times of the day. In addition, the verification tool is used for looking at road safety and legislation with authorites. The visuals are also used to inform the public about the new situation.

Comol5/diamantaansluiting

For this project I did a complete BIM-converion into Unreal4. All roads, road markings, landscape and signs are developped and placed in the BIM-model. I also modelled the visible buildigns around the route. Trees and cars are bought. Vehicle simulation by Simulation of Urban Mobility(SUMO). Cinematics, rendering and post-production by me.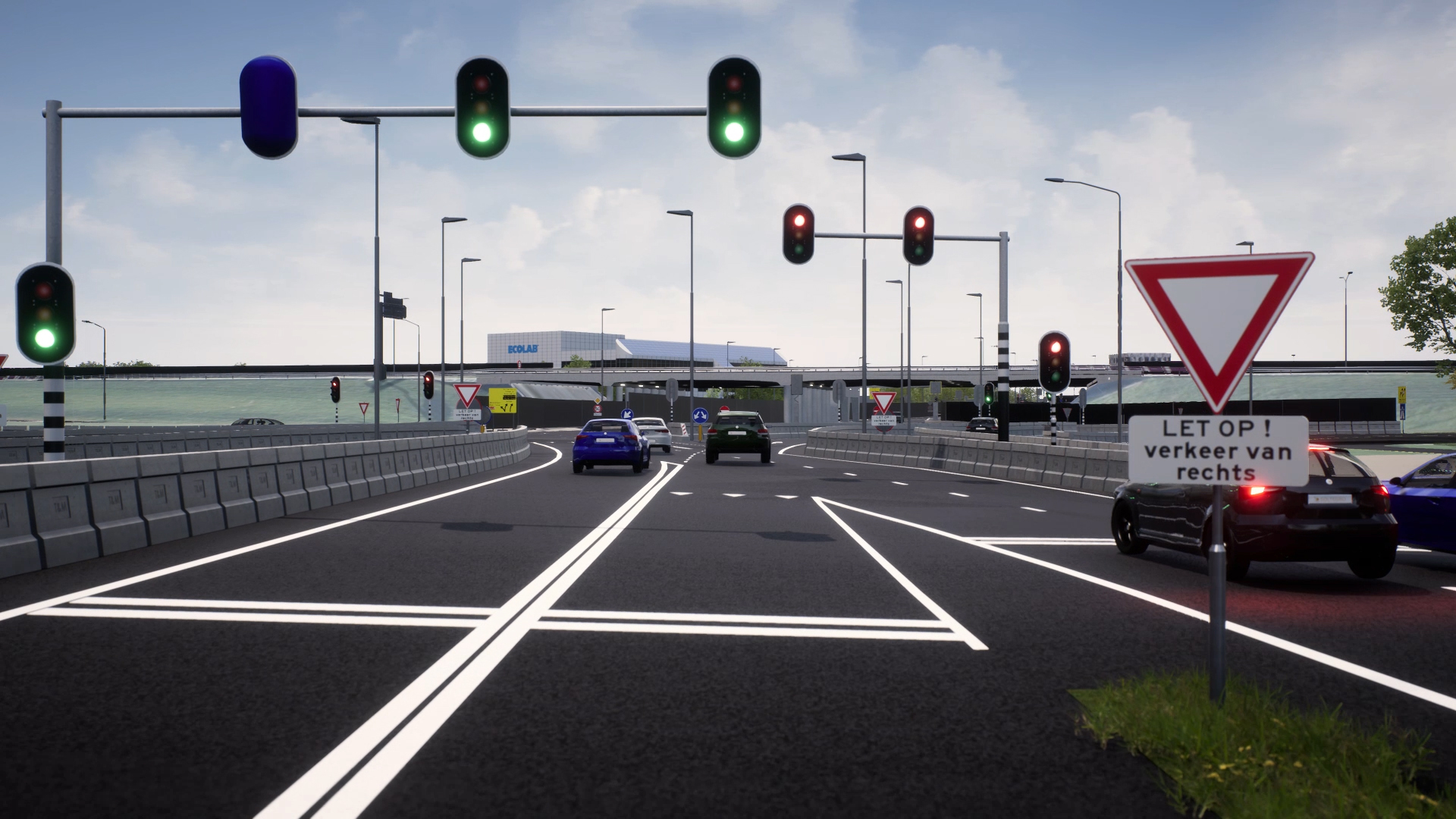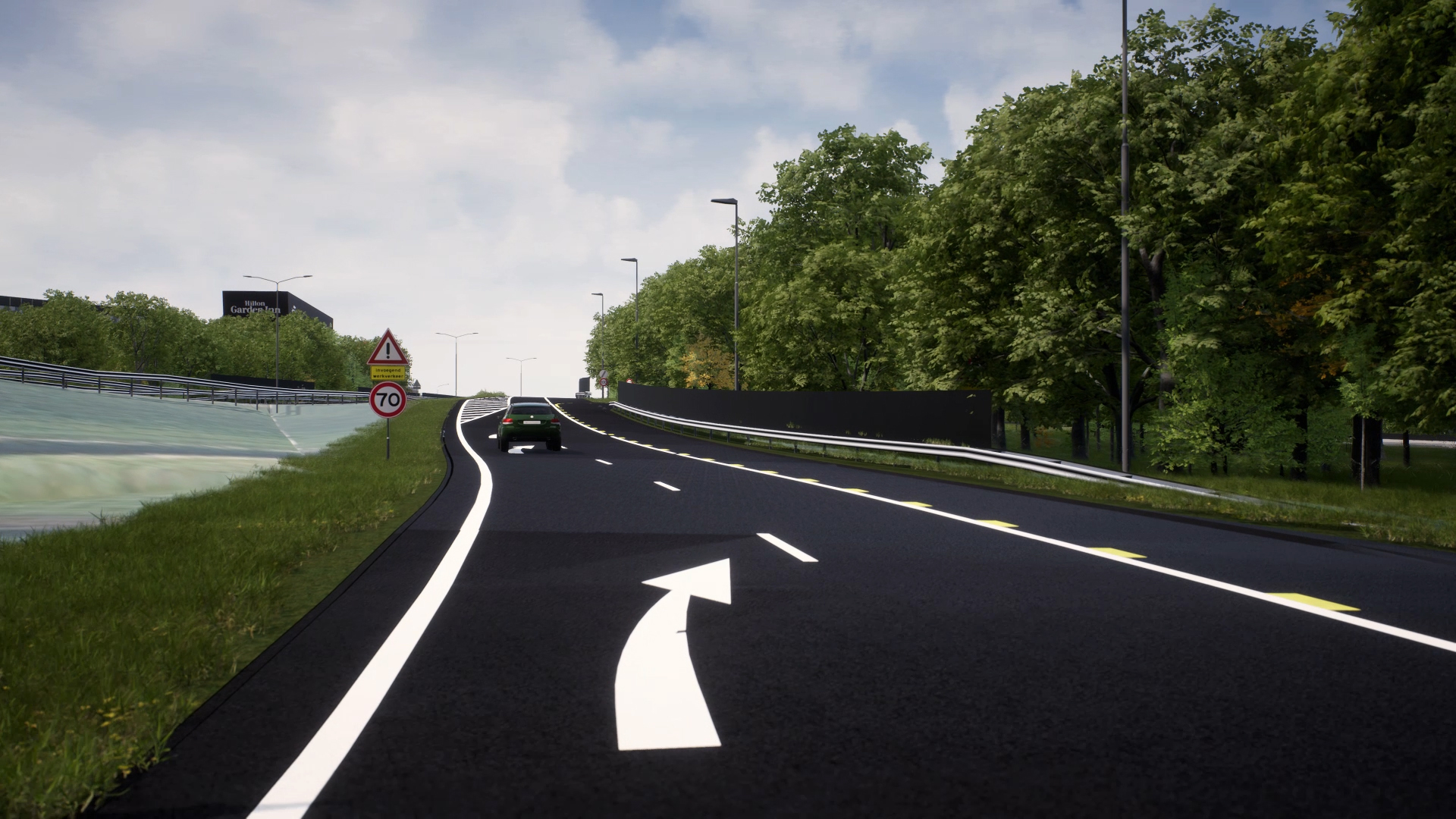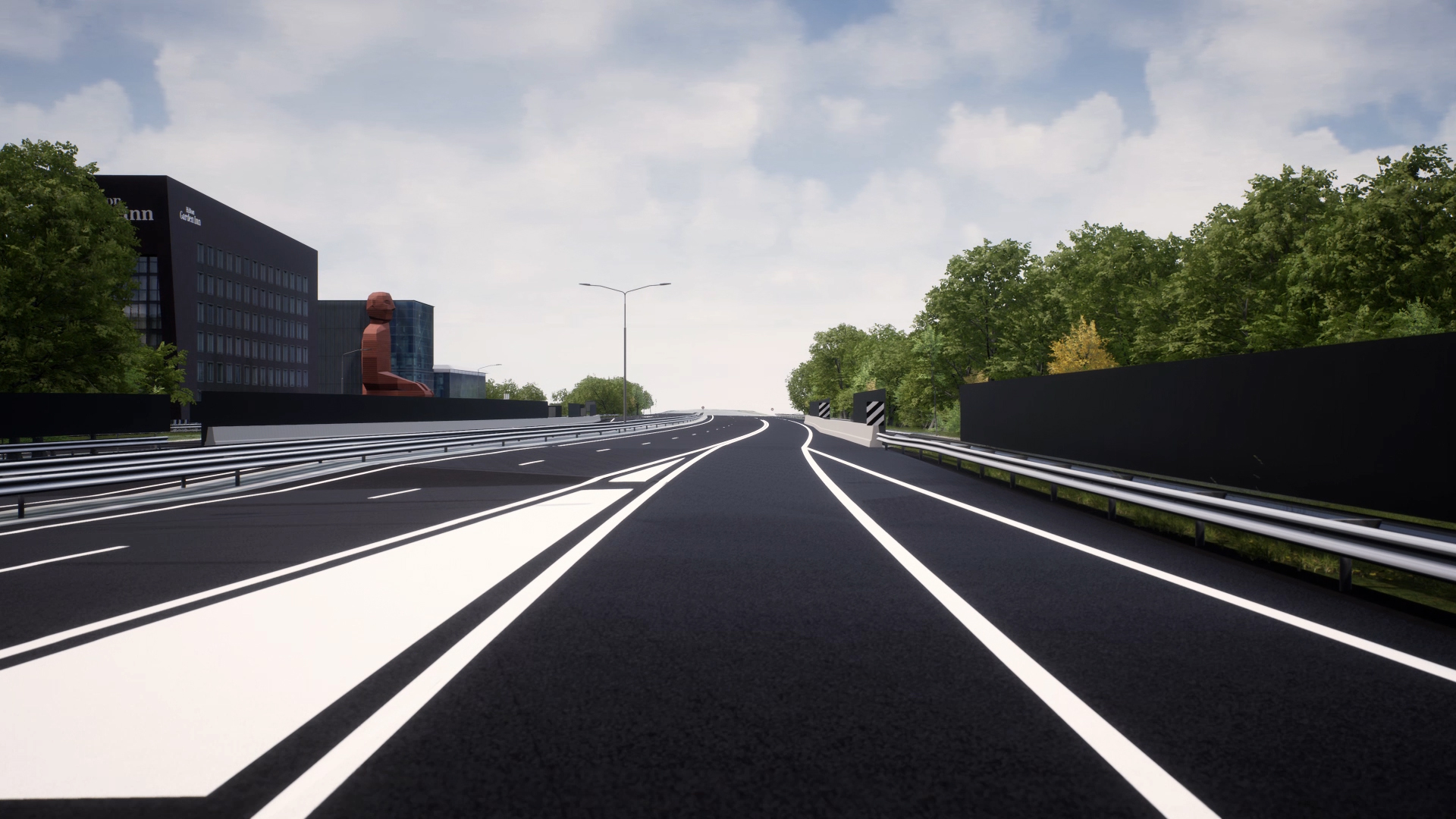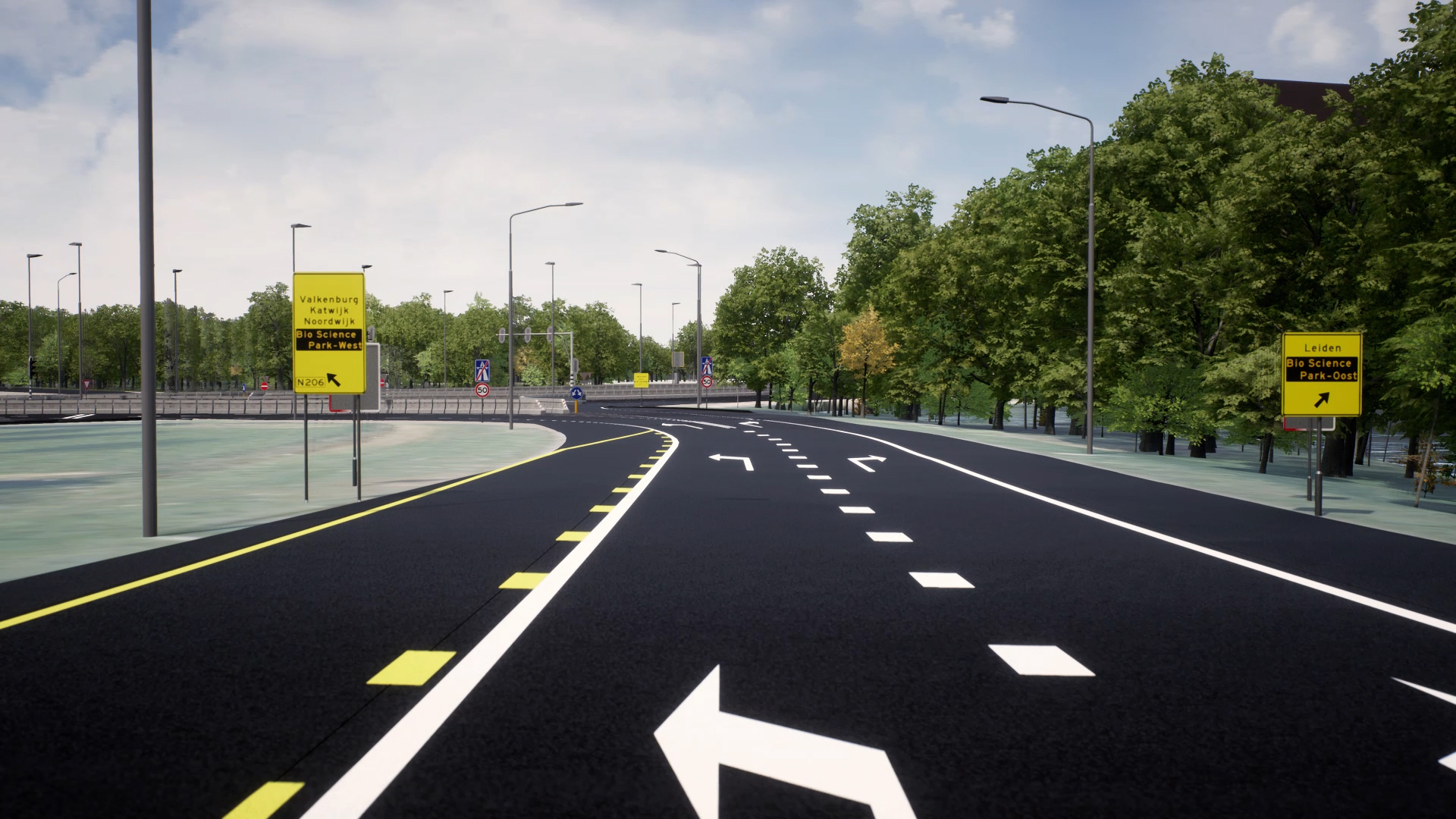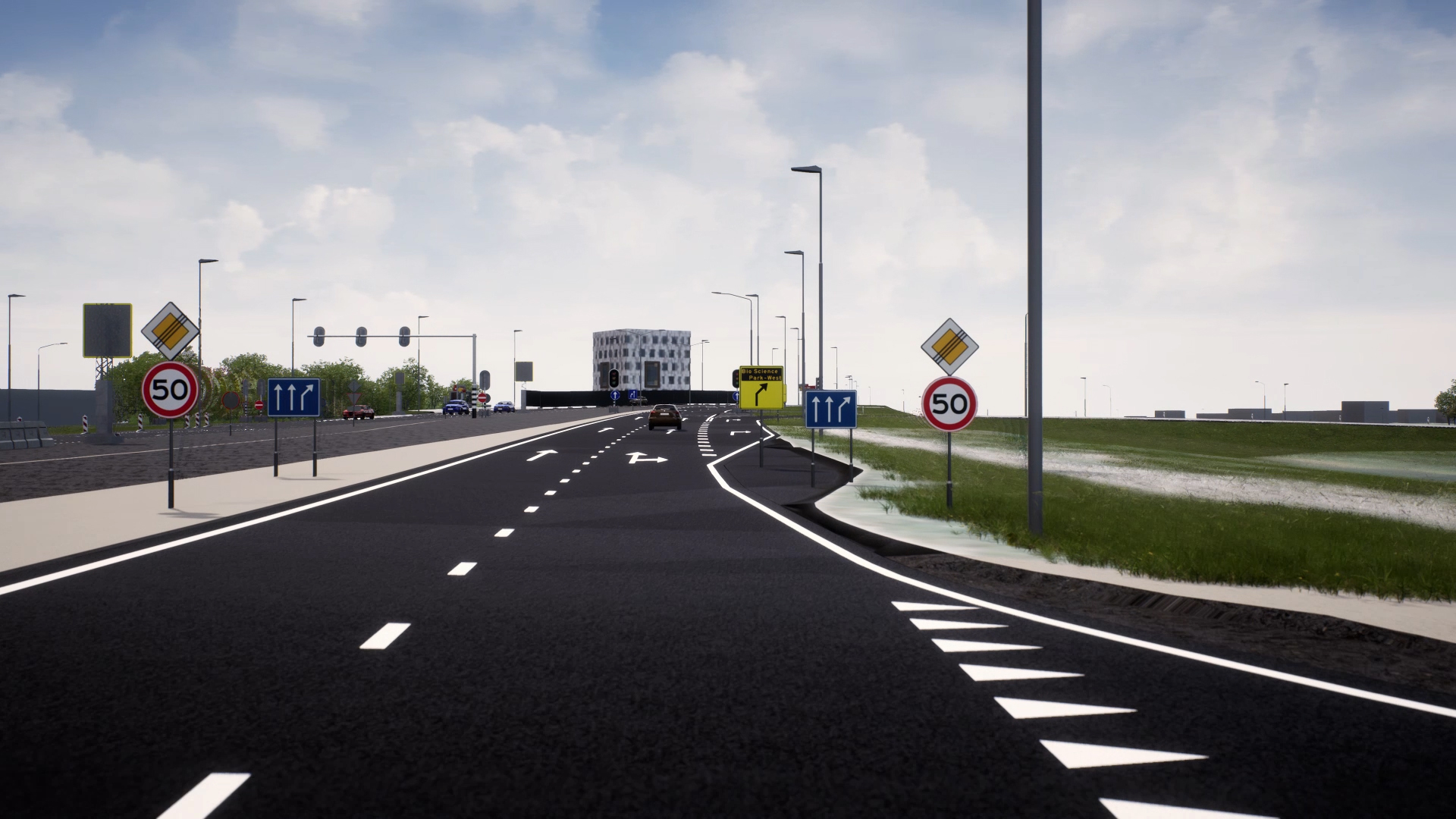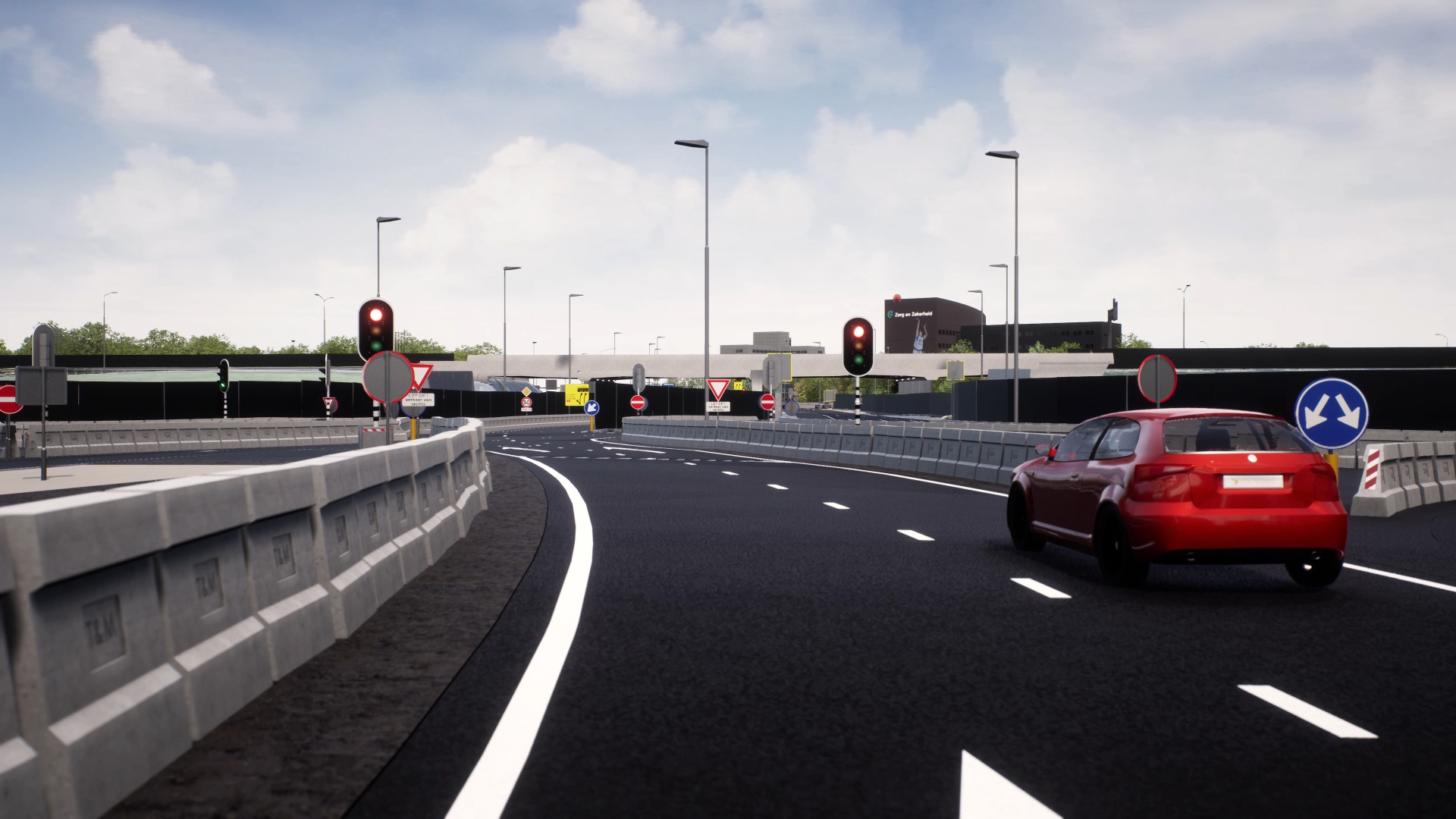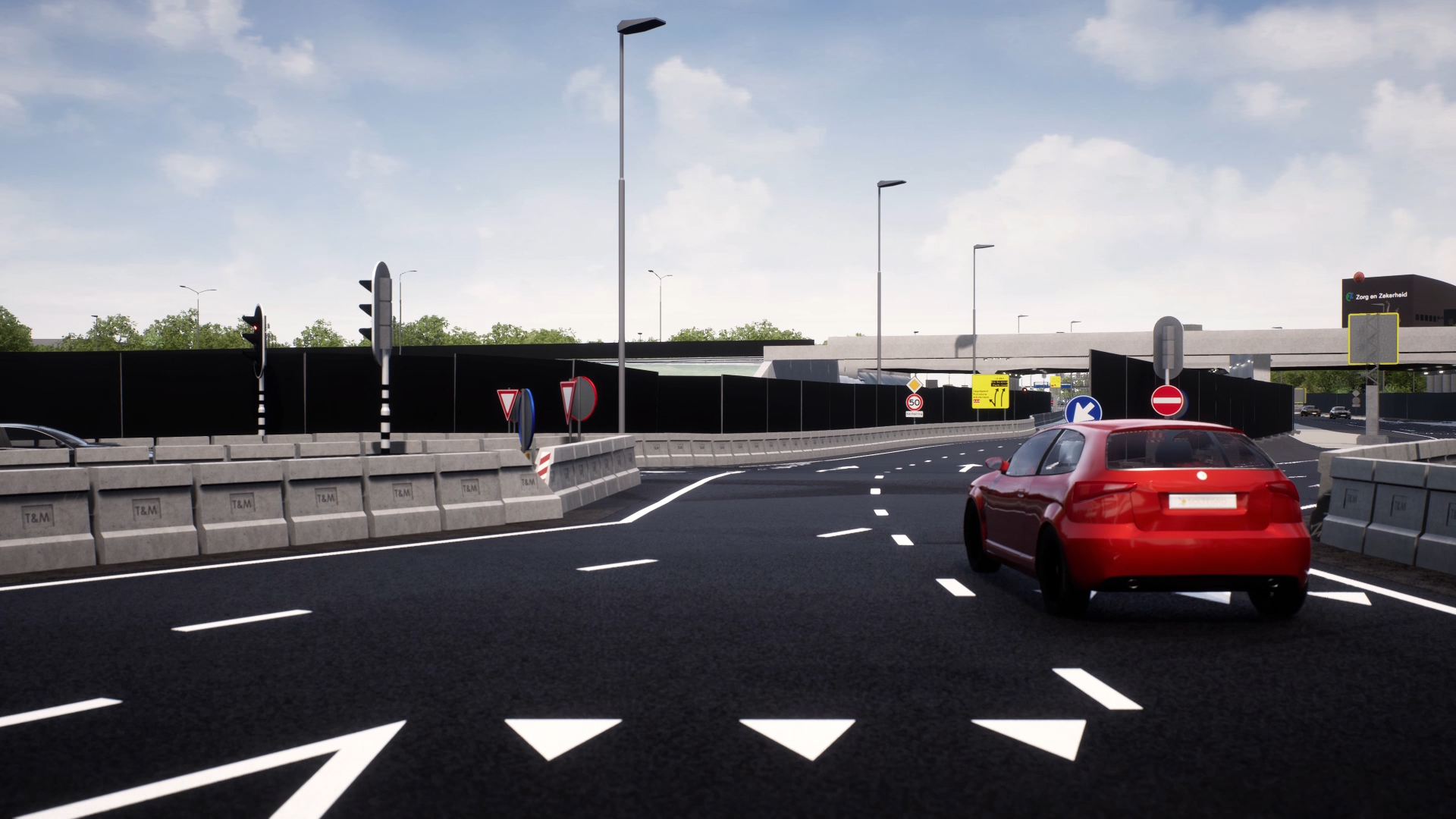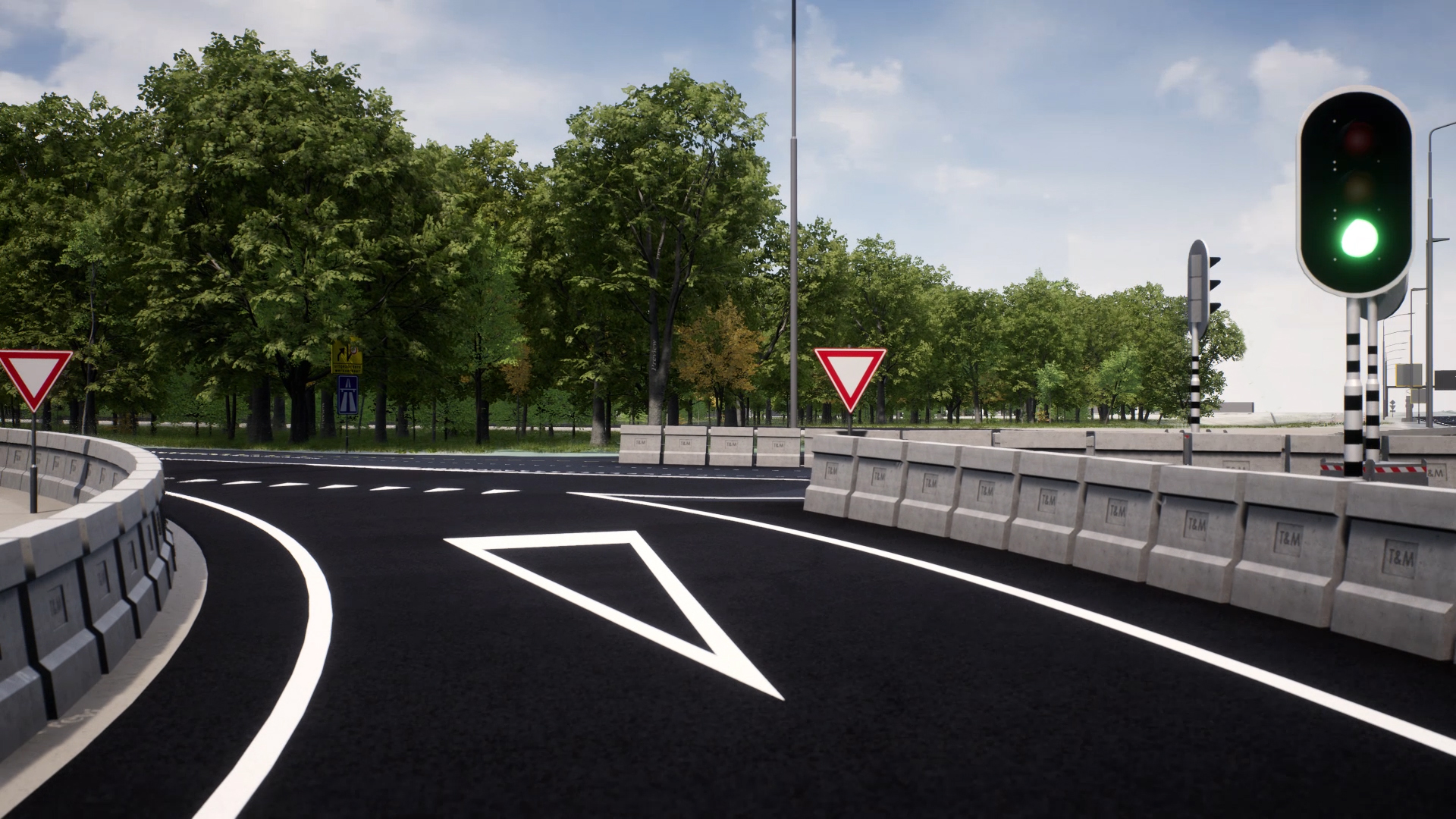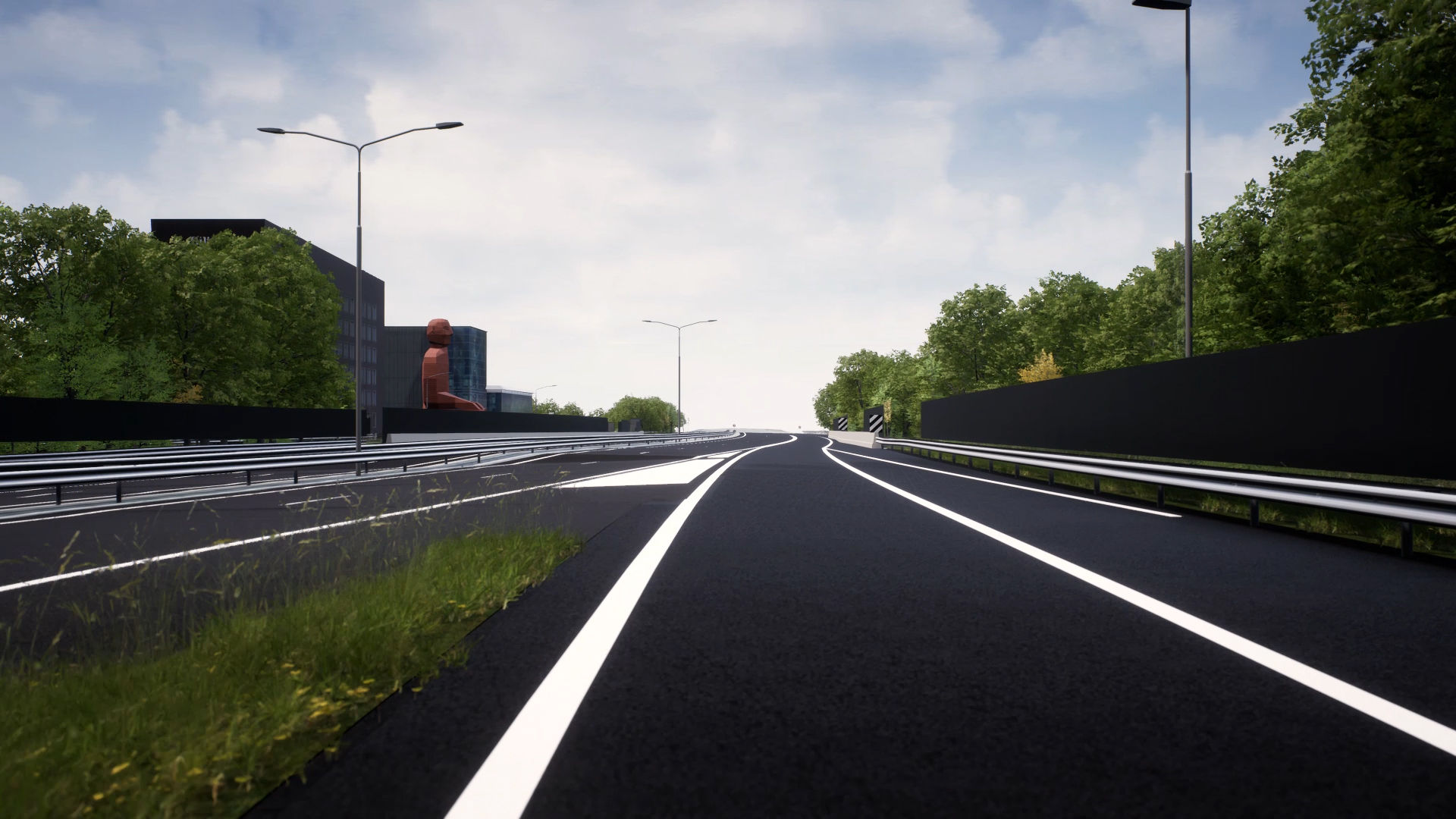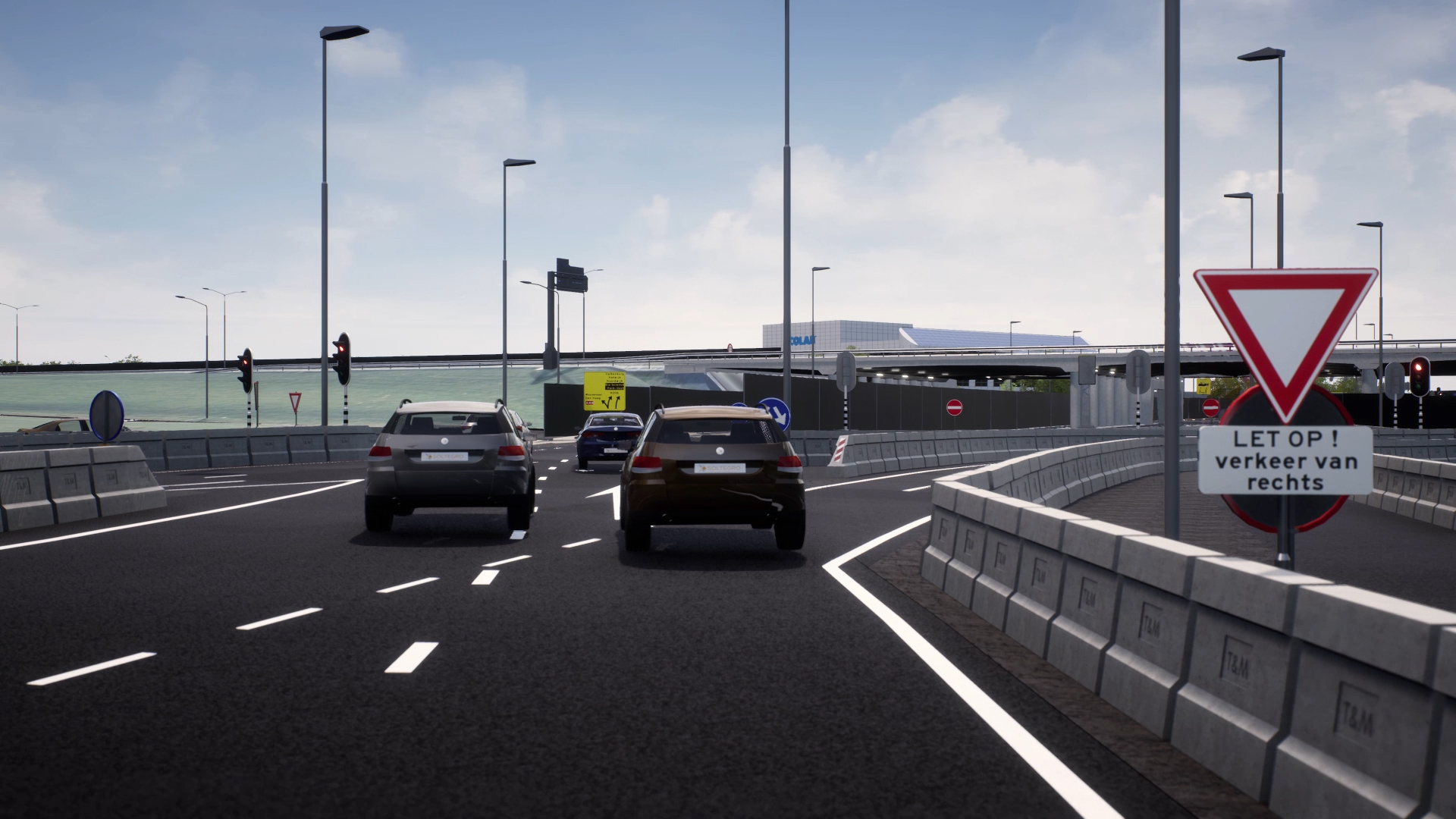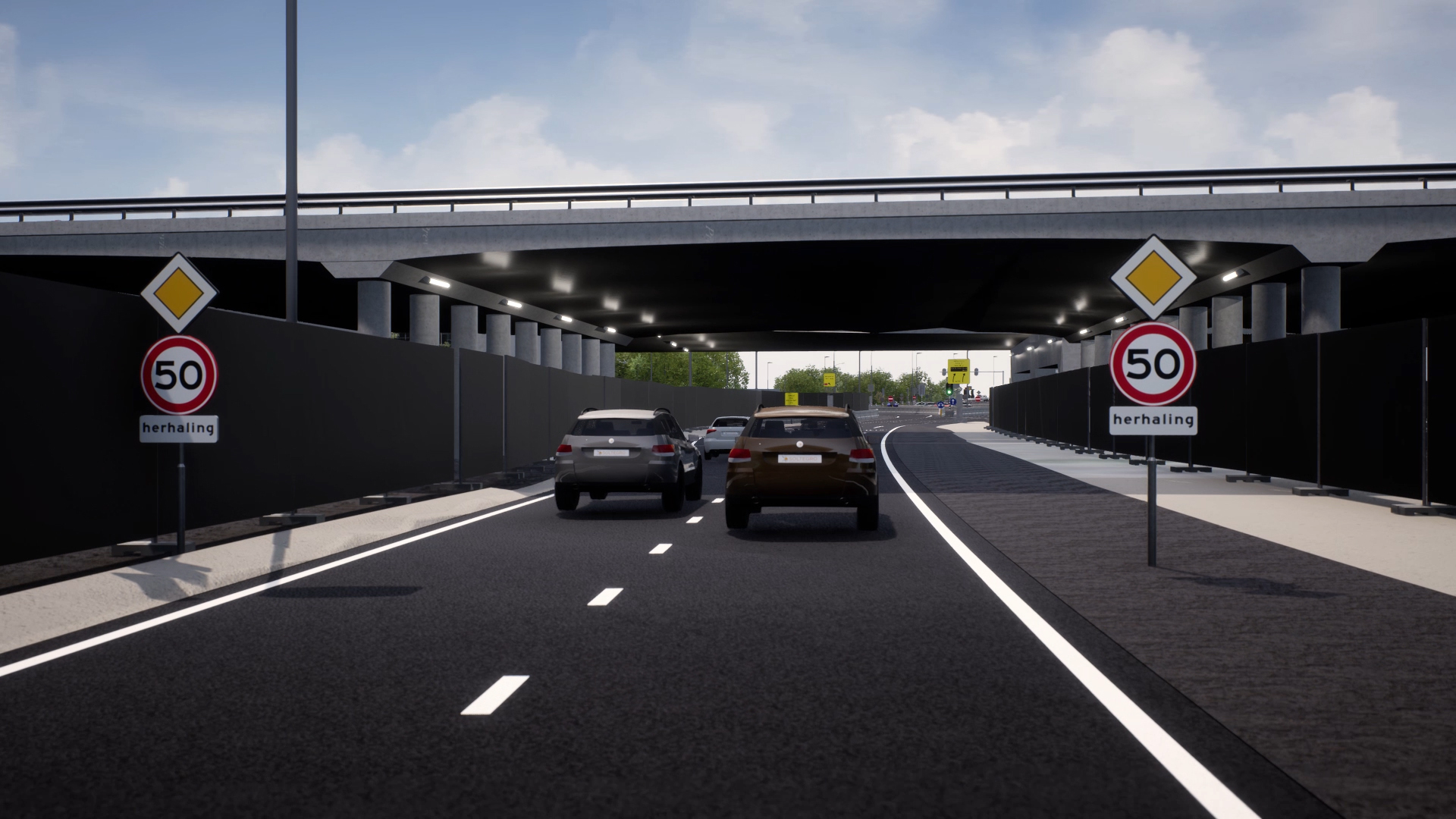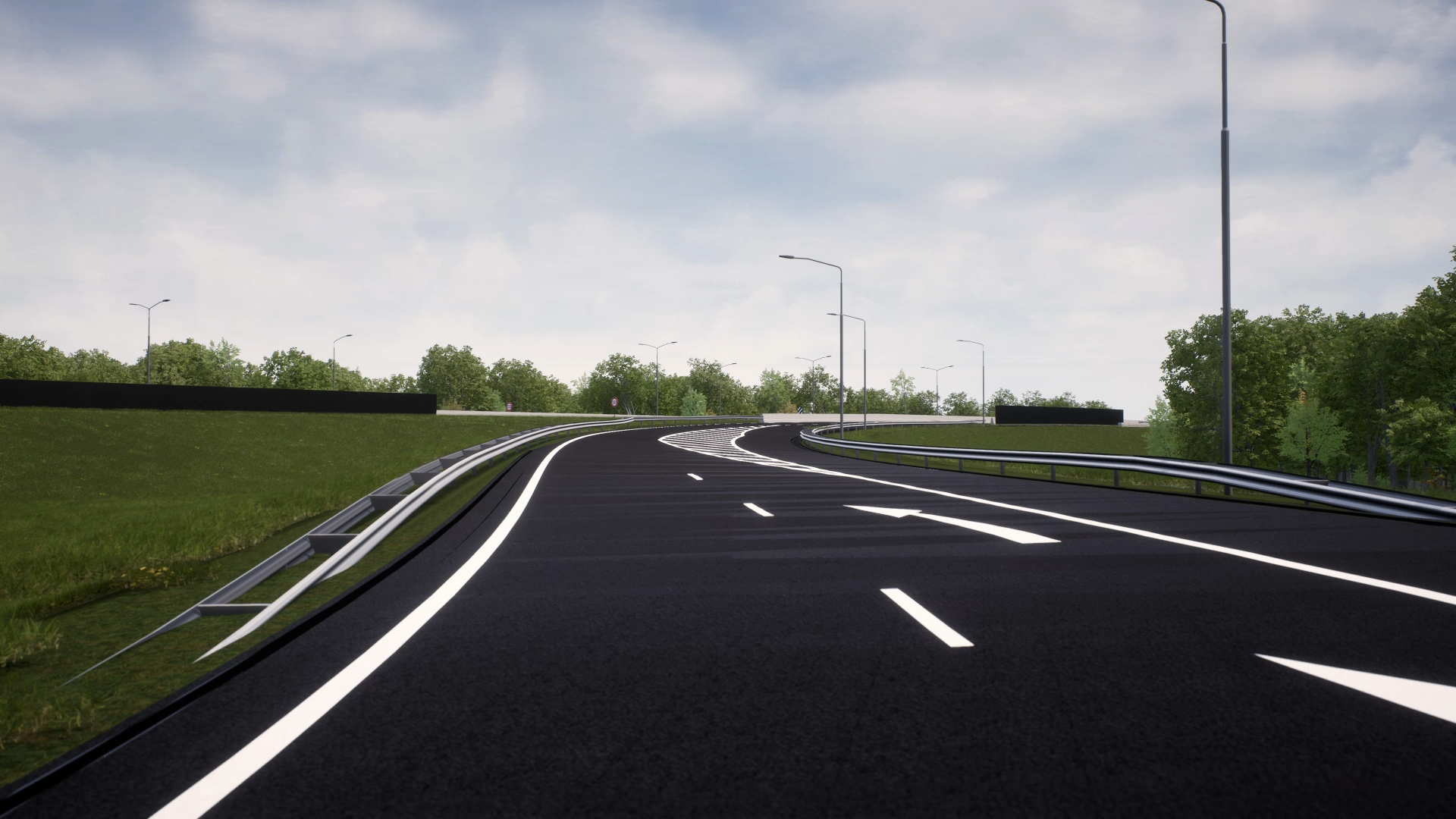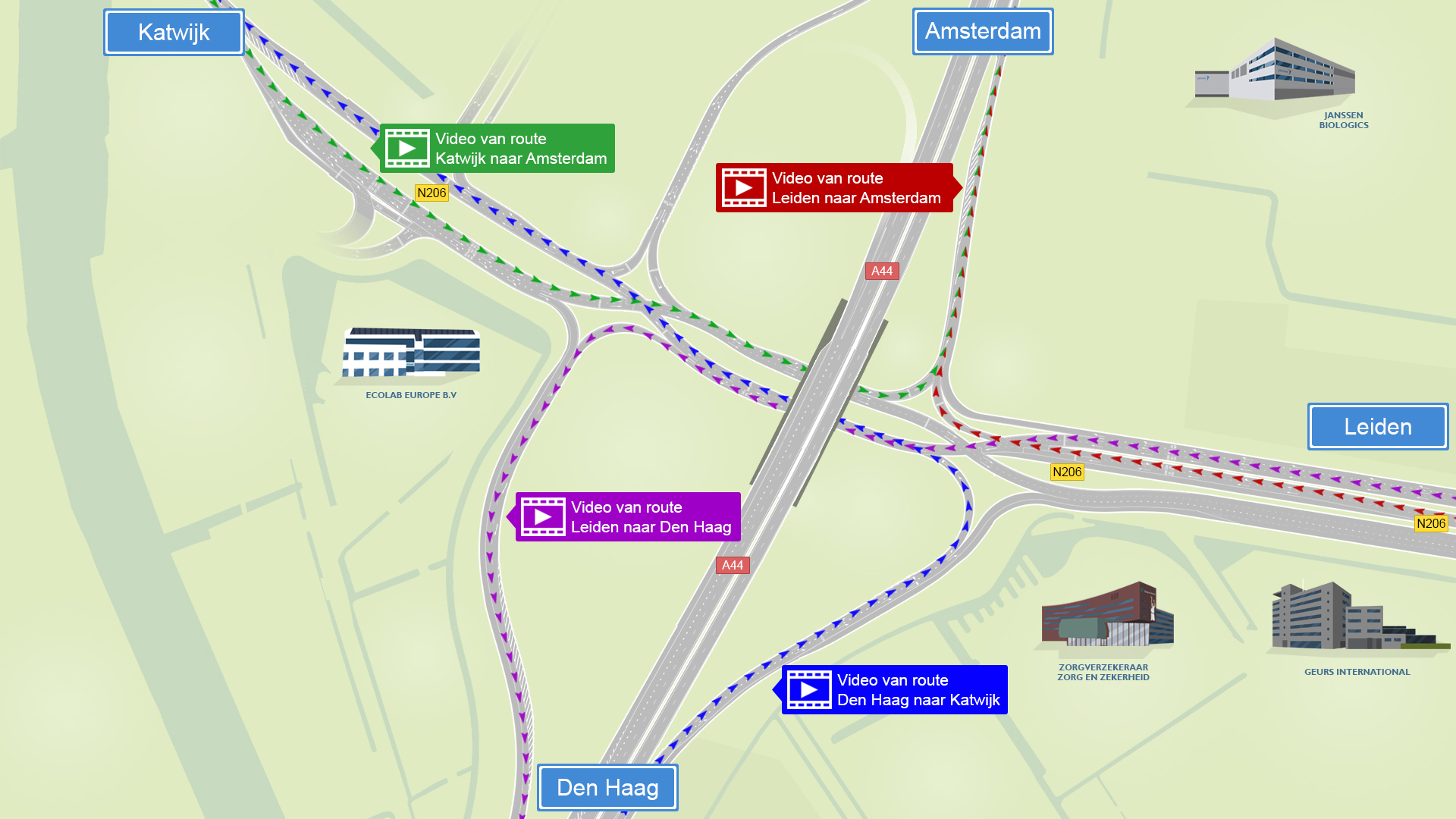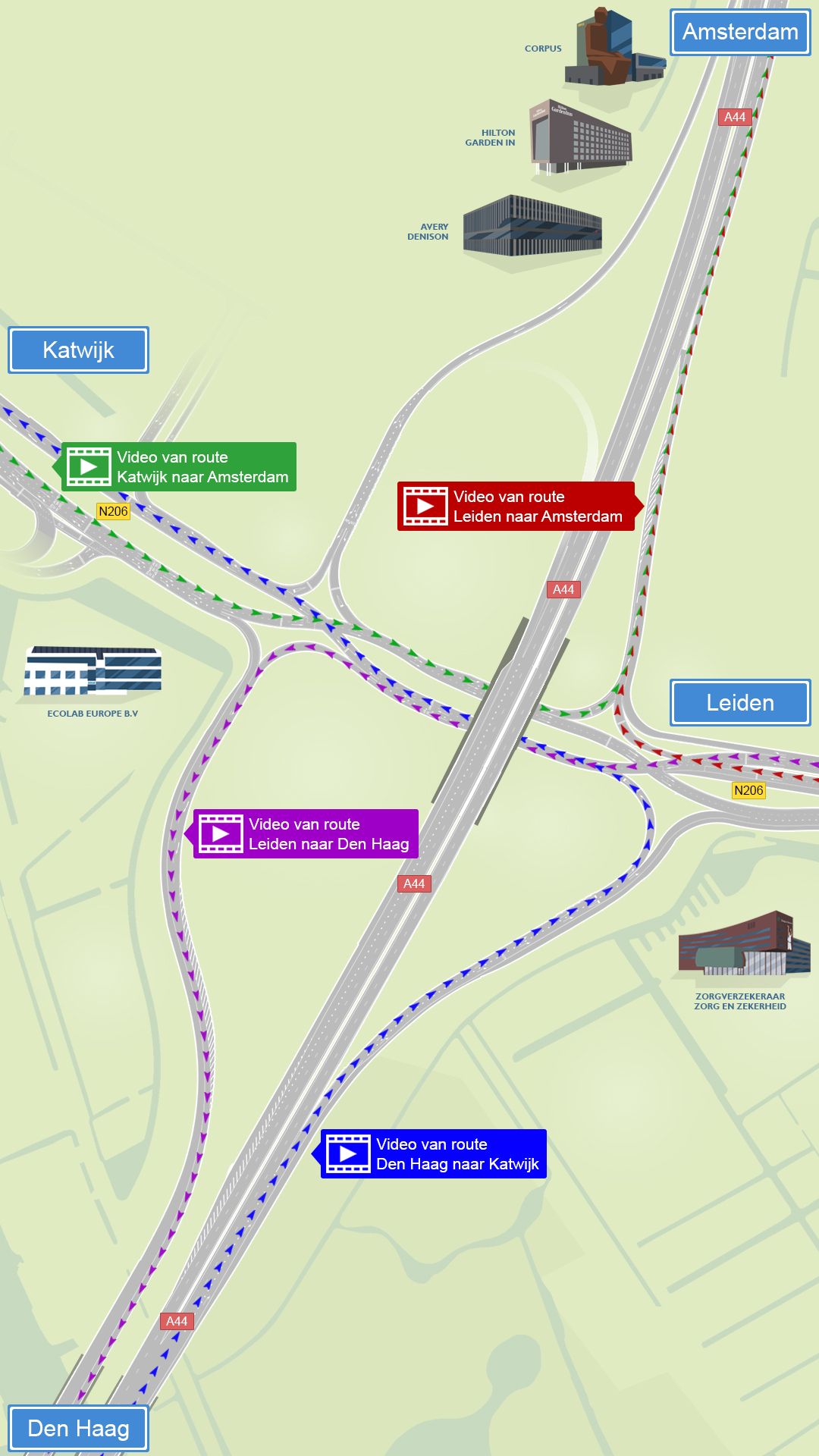 Below the trailer, all visuals by me except for trees and cars.